Throwing a party at your house can be quite tricky especially if you're not used to it yet. It can be harder when your friends have kids around. Not everyone is armed and ready for a bag full of tricks to entertain kids. Here's a quick round up of fun activities kids will enjoy.
Colouring.

photo by: http://www.banskohotelpremier.com/
Every kid loves to colour. Give them a bunch of crayons and fun colouring books. You can also find colouring pages on the Internet and print them so they'll each have their own. They can bring their masterpieces home after, too!
Let them play.

photo by: http://somedayhopes.blogspot.com/2010_05_01_archive.html
Having a backyard trampoline has a big advantage. Kids enjoy jumping and this will wear them out after. Who doesn't enjoy the company of napping child? Just make sure they are well supervised by an adult at all times.
Hire a magician.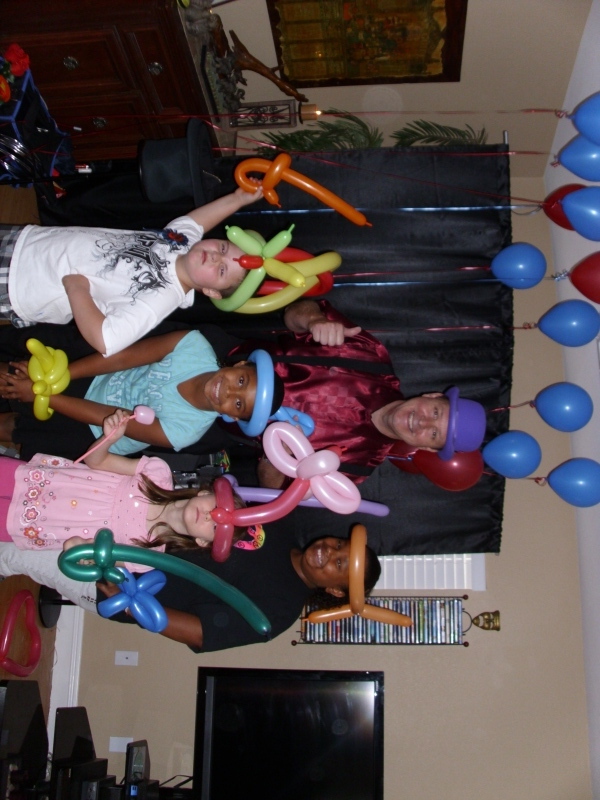 photo by: www.cbestmagic.com
For kids, a party isn't a party without a magician who can make animals out of balloons. They'll love figuring out how "magic" works.
Once you've got the child entertainment down, it will be easier the next time they're around. You'll also have the chance of being the best aunt or uncle they have.