Having a toddler is fun and exciting. Everyday is a new adventure with your little tot!
Children love to explore different areas in your house like your closet and even your laundry room. They enjoy tinkering with toys and that includes serious stuff mum and dad owns! Keeping them busy is definitely a task for the creative mind. Here are some things you can do to make the little one preoccupied.
Give them puzzles.

photo by: https://toyconomy.wordpress.com/
This will not only make them stay put for a while but also tests their brain development. Activities like this help them become more patient and learn to have critical thinking. Later on in life, they will thank you for teaching these skills.
Teach House Chores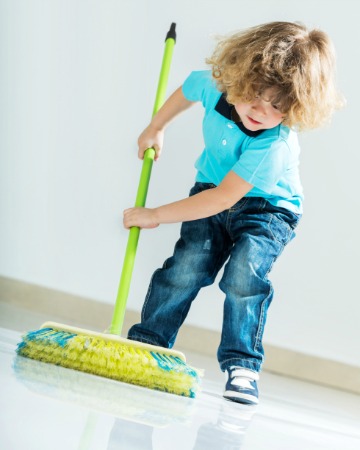 photo by: http://www.sheknows.com/
A little sweeping the floor is already a big task for children. Teaching them this will make them feel like adults and they will learn how to keep their mess to a minimum. It's nothing like child labour, I promise! Continue reading →