Finally, it is the weekend. You've been waiting for five whole days for this. It's time to sit back and relax with the family. But of course you can't sit on your butt for two days straight. It is also the best time to keep moving and even squeeze in a good workout before the busy days catches up with you!
Staying active during off days is important so your body will not feel sluggish or tired. Burning a few calories isn't too shabby either. In case you don't have plans this weekend, here are a few things you can do to make it a productive one.
Buy your groceries.
Yes, the lines are longer during the weekend but at least you don't need to be in a hurry. This gives you ample time to go through each aisle and find hidden treasures in the supermarket.
Plan your weekly meals.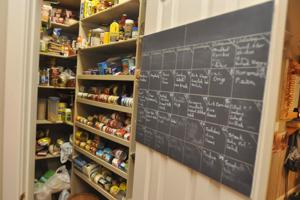 The key to eating healthy is to plan ahead. You can prep some of your ingredients like chop veggies and put them in bags. You can pop them in the freezer to be cooked later on. This will make weeknight dinners win. Continue reading →